Courage for growth, international expansion and change
We are the right partner when a company's business or ownership is going through changes.
MB Funds is a Finnish private equity firm that invests mainly in mid-sized enterprises in Finland. Our mission is to create sustainable growth with our investee companies as well as profitable and responsible results for our investors. We are the perfect partner when a company's ownership or business is going through changes.
The cornerstones of our approach are responsible ownership, trust-based partnerships and productive cooperation. Returns on the investment come when the company is sold to a new owner, usually 3-7 years after the investment.
MB Funds history
1988

MB Funds begins its operations as part of Postipankki Group

1995

The first private equity fund is established with money raised from external investors

1995

First mezzanine fund established

2002

MB Funds fully owned by management

2006

Focus on majority equity investments

2021

Sixth private equity fund for equity investments established
MB Funds as an investor and a partner
The main principles of MB Funds are based on commitment and partnership. Our strengths include many years of experience and an open mind which can be seen in our adaptive operating models. We believe that management and other key personnel are vital to the success and development of any company. Openness and trust are our guiding principles. We are a responsible owner and offer innovative solutions in evolving business situations.
The investments are made through our private equity funds. Our investors mainly consist of pension institutions from Finland and other Nordic countries. By increasing the value of the investments, we contribute towards the financing of the pension system. We currently manage private equity funds of approximately 500 million euros in total.
Our extensive experience has helped define the three phases of our operating model. As a whole, the investment period usually takes 3-7 years. In each phase of the investment process, we emphasise open cooperation, clearly defined roles between all parties and ambitious growth.
Investment – planting the seed of success
The investment phase creates the right environment for the company's success during the entire investment period. Before making an investment, we plan the growth strategy together with the company management in order to implement this strategy together.
The due diligence phase preceding this phase helps us understand the strengths of the company and to familiarise us with its management and key personnel.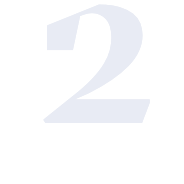 Growing company value – development and growth
As an active and committed owner, we participate in the implementation of the business strategy through board work and cooperation. Each investee company is assigned a person responsible for nurturing such cooperation throughout MB ownership. We seek experienced professionals to serve on the board to bring in expertise for implementing the strategy.
We support the operating management in executing the jointly agreed business plan. There is a clear division of responsibilities between MB and corporate management. The management executes the business plan and is in charge of the day-to-day running of the company. MB participates in developing and executing the strategy through the board of directors and acts as a discussion partner. We provide the leadership with sufficient resources and incentives to build a successful business.
We promote the growth and development of the company through professional board work, developing reporting systems and reinforcing management best practices and good corporate culture.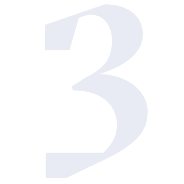 Exit – the harvest
The MB Funds investment model means that our ownership lasts for a limited period. Once the planned development goals are reached, it is time to gather the harvest and exit the company. A successful exit means substantial earnings for the company owners and investors.
At the end of the ownership period, the company is usually sold to an industrial buyer or a larger private equity investor. The exit strategy can also be listing on the stock exchange and the sale of shares. Usually the chosen exit strategy will be decided based on the company's future potential to pave the way for the next strategic phase of development.
Why MB Funds?
Expertise
MB has extensive expertise in developing companies especially in:
strategic work

mergers and acquisitions

international markets

managing change and growth

improving profitability

financing arrangements
Experience
We have successfully invested in approximately 40 mid-sized Nordic companies. MB's impressive experience in creating growth dates back to 1988. Our investment history proves the efficiency of our operating model.
Networks
We offer the support of our wide contact network of senior professionals and experts to our investee companies. We also bring in outside experts to consult on the work of the board.
Equity
We structure the balance sheet and financing to suit the company's strategy, including add-on investments, potential industry consolidation opportunities and liquidity needs.
Get in touch
Contact us if you are looking for an opportunity to grow your business, become the owner of the company you are managing, or carry out other significant changes in business approach, ownership or financing.
Juha Tukiainen, Managing Partner
juha.tukiainen@mb.fi
p. +358 400 791 679
MB Equity Funds
MB Equity Fund VI
Buyout fund
Established 2021
Actively investing
Registered administrator: MB Partners Oy
MB Equity Fund V
Buyout fund
Established 2016
Development and realisation phase
Registered administrator: MB Partners V Oy
MB Equity Fund IV
Buyout fund
Established 2007
Development and realisation phase
Registered administrator: MB Partners II Oy
Governance and reporting
MB Funds is fully owned by its partners. Investment and realisation decisions are made by each funds' Board of Directors comprised of management company's partners.
Private equity valuation guidelines
The International Private Equity and Venture Capital Valuation Guidelines are used in the valuation of investee companies. The valuation is done twice a year.
Investor reporting guidelines
Investor reporting follows the International Private Equity and Venture Capital Investor Reporting Guidelines. Investors will receive these reports quarterly.
Information on the status of the investor under the AIFM
As the law for alternative investment fund managers (162/2014) dictates, MB Funds is registered as an alternative investment fund manager in the public register kept by the Finnish Financial Supervisory Authority (FIN-FSA).